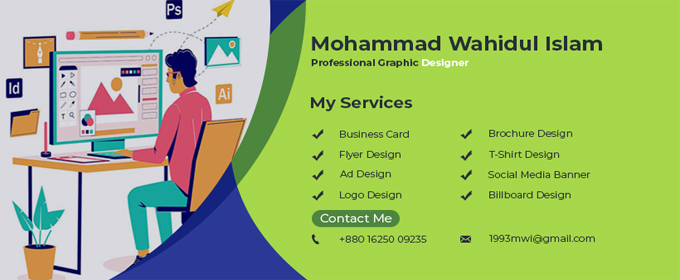 Professional Graphic Designer
I am proficient on graphic designing and have massive knowledge in illustrator, photoshop, InDesign, PowerPoint.
My Services:
1. Business Card Design
2. Flyer Design.
3. Social Media Banner Design.
4. Ad Design.
5. Brochure Design.
8. T-shirt Design.
9. Logo Design.
10. Billboard Design.
I always try to satisfy my client. Anytime I will be ready for my client.