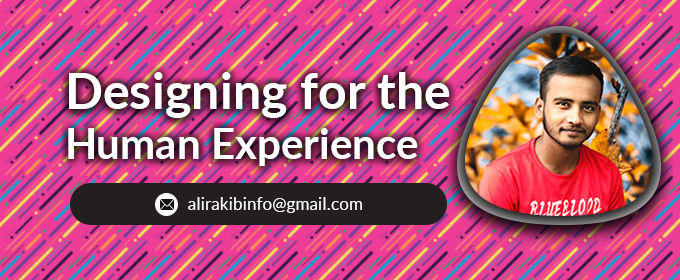 Graphic Designer
Hello!
This is Rakib.  I'm a Graphic Designer from Sylhet, Bangladesh. My work is my passion. I do what I love & I love what I do. I love to create design with different view of my mind. I apply great attention to detail to my work. I enjoy Photoshop & Illustrator. I'm always looking for a new project. I hope you will like my ideas.
I am passionate about creating beautiful designs. Focused on, Graphic, Illustration, Logo design,Branding, Web banner design, etc.
I provide services related to the following design materials.
1. Photo retouching.
2. Background Remove.
3. Landscape.
4. Advertisement Design.
5. Flyer Design.
6. Business card Design.
7. Facebook, Instagram, Twitter, LinkedIn, etc Cover Design.
8. Web banner Design (Straight/Animation).
9. Logo Design.
10. Brochure Design.
11. T-shirt Design.
12. Icon Design.
13. MS Word, MS Excel, MS Powerpoint outstanding skills.
14. Leaflets Design.
15. Image Manipulation.
16. Type on a Path & Shape.
17. Calligraphy Design.
18. Typography Design and many more.
Client satisfaction is my main goal. I guarantee about the project to deliver with the highest standards and in a timely manner, as we know that everyone expects the best service and support. If you are looking for the highest quality for your project, don't hesitate to contact me.If you have any issues regarding my file. Please let me know through email. I'm glad to help you.
If you find me helpful,feel free to contact with me.
Thanks !