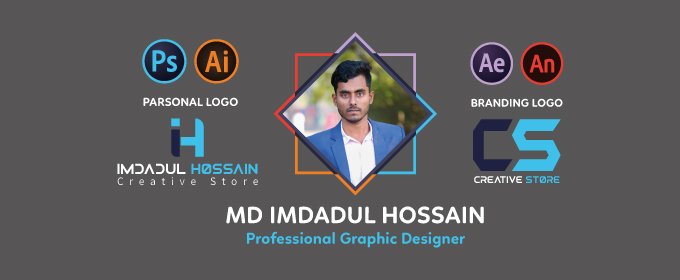 Creative Graphic & Branding Designer.
Hi there!!
Firstly, I would like to thank you for visiting my profile. My name is MD Imdadul Hossain and I have excellent knowledge on Microsoft Office, Professional Graphic Design & Photography with certification. I used to provide all services with the highest quality. I will serve creative & brilliant design services in reasonable way for my clients and your needs. I believe that I have that excellent of doing any task whatever the scale is, I do it is my style with fabulous way on due time as I am strict about commitment. I can stand up on my client's expectations. So, if you like to work with me, I promise I will do my best to satisfy you. You won't get any change to regret.
Thank you very much!!
With best Regards 'MD IMDADUL HOSSAIN'