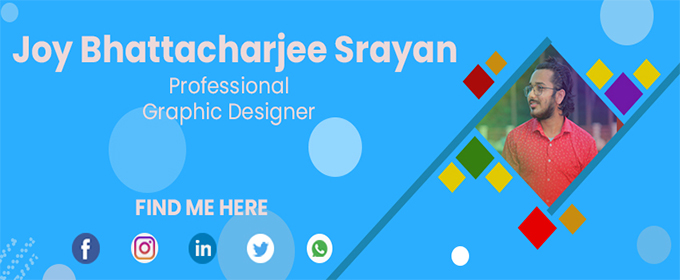 Professional Graphic Designer
Welcome to my profile.
Hi! I am Joy. I am a professional graphic designer. I started my journey in the graphic world for the last 1 year. I always build my design from my skill, creativity, and sincerity. Because I respect the client's value and time. I like to ensure my client is 100% satisfied. So I provide them endless corrections at 24 hours.
I provide services related to the following design materials.
✅ Photo retouching.
✅ Background Remove.
✅ Landscape.
✅ Advertisement Design.
✅ Flyer Design.
✅ Business card Design.
✅ Facebook, Instagram, Twitter, LinkedIn, etc Cover Design.
✅ Web banner Design (Straight/Animation).
✅ Logo Design.
✅ Brochure Design.
✅ T-shirt Design.
✅ Icon Design.
✅ MS Word, MS Excel, MS Powerpoint outstanding skills.
✅ Leaflets Design.
✅ Image Manipulation.
✅ Type on a Path & Shape.
✅ Calligraphy Design.
✅ Typography Design and many more.
✅~ Client satisfaction is my main goal. I guarantee about the project to deliver with the highest standards and in a timely manner, as we know that everyone expects the best service and support. If you are looking for the highest quality for your project, don't hesitate to contact me.
Thank you!