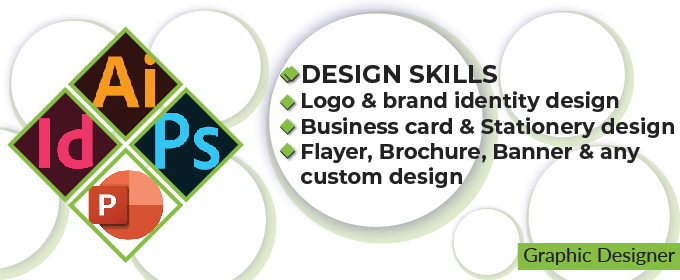 Professional Graphic Designer
Hi, I am a professional Graphic Designer.
I am an expert in logo design, Business card design, flyer design, banner design, facebook cover photo design.l Having a detailed knowledge of Illustrator, Photoshop, In Design, and other graphics software.
My work is designed to help you or your business to find the true prospects in order to give you a solution that will benefit you. I provide solutions that you might actually need, rather than what you think you need. I can reveal things that you didn't even think about, which could be the most important case for your business growth. Because of this work frame, my solutions are the best for your business and make an actual difference.
If you don't have the answers to these questions, I am ready to help you. Share your problems and together we can find the best solution for your business.